REDMEDID
Manufacturer of cool Medical Alert Jewelry.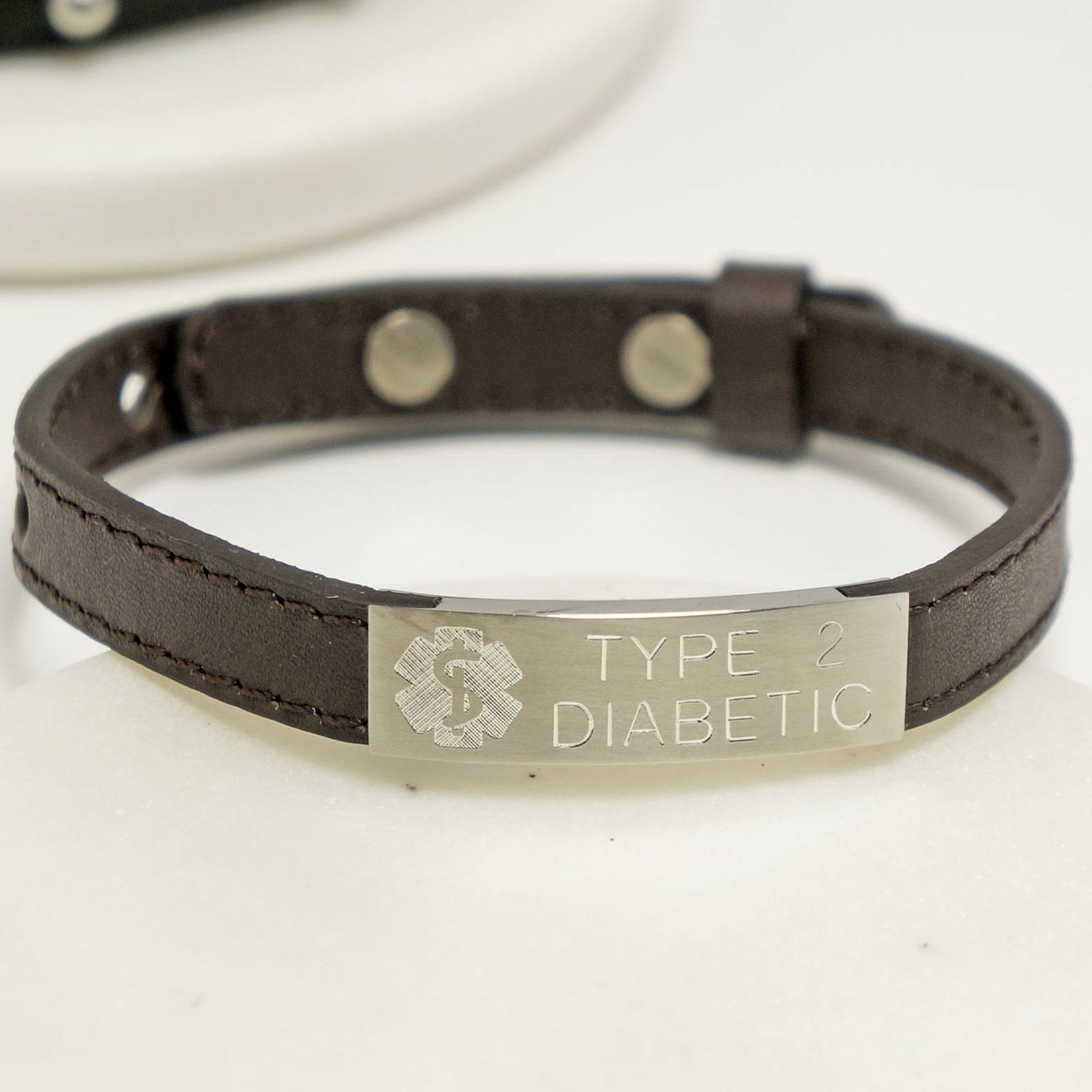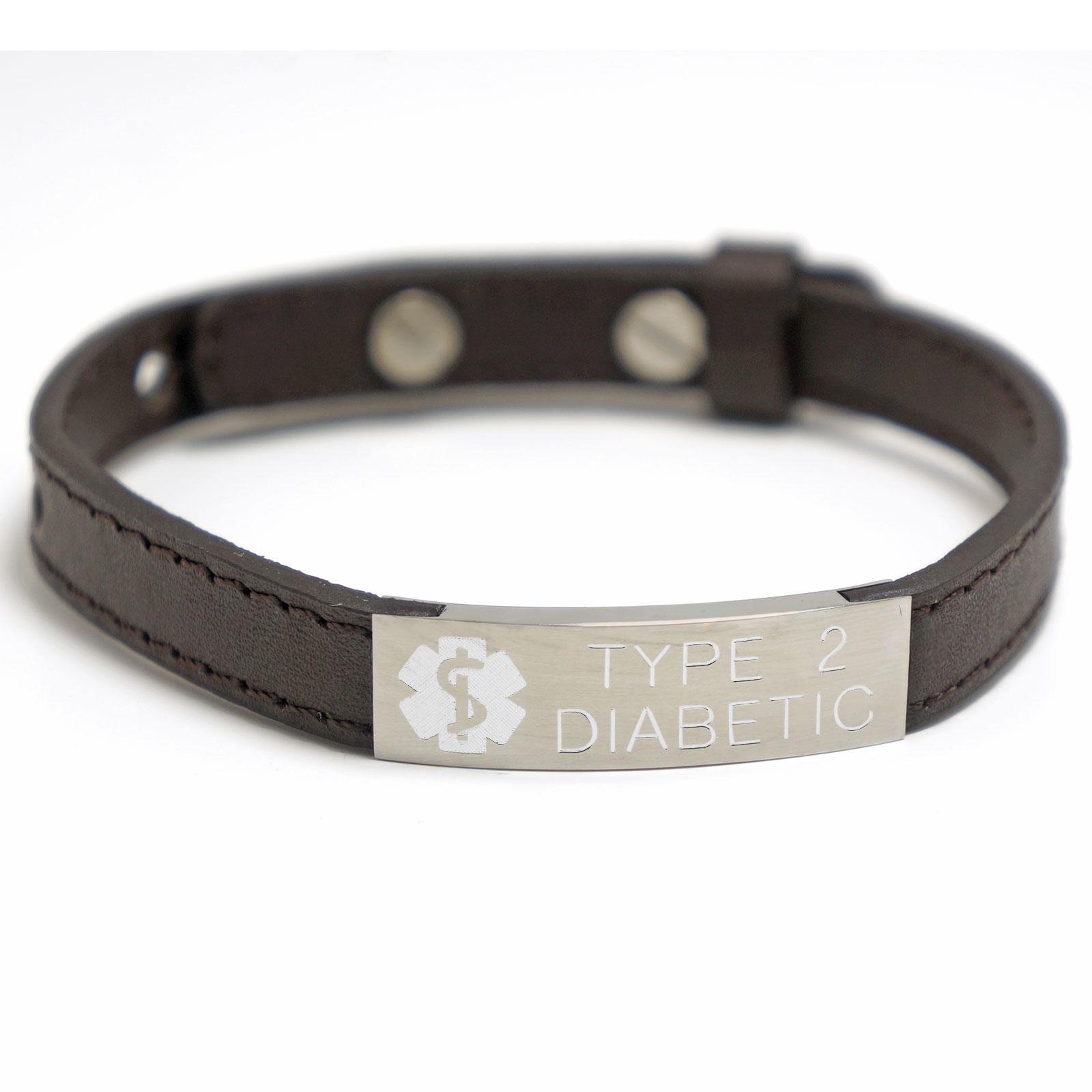 Personalized Leather adjustable Medical Alert Bracelet, for men or women. Made of High-Grade Leather and Brushed Stainless Steel, the front is pre-etched with an AESCULAPIAN SNAKE & STAFF. This symbol is acknowledged by medical professionals throughout the world.Adjustable to 18cm, or 20cm.Text will be engraved on the Front and Back of the Bracelet. We recommend you have up to 32 Characters on the front, and 48 on the back. This is to make the engraving easier to read.SIZES: Adjustable to 18cm and 20cm.We use Helvetica for all engraving. We use a diamond head and engrave over the same area three times to ensure the engraving is deep and lasts a lifetime.TO MAKE VITAL INFORMATION AS CLEAR AS POSSIBLE, WE WILL MAXIMISE ALL THE ENGRAVING AREA WITH YOUR CHOSEN MESSAGE.This medical bracelet is designed for people with hidden medical conditions such as Diabetes, Epilepsy, Hemophilia, Asthma, Hypothyroidism, Heart Conditions, Rare Blood Groups, Allergies, Maintenance Drugs, Implants, etc
$40.07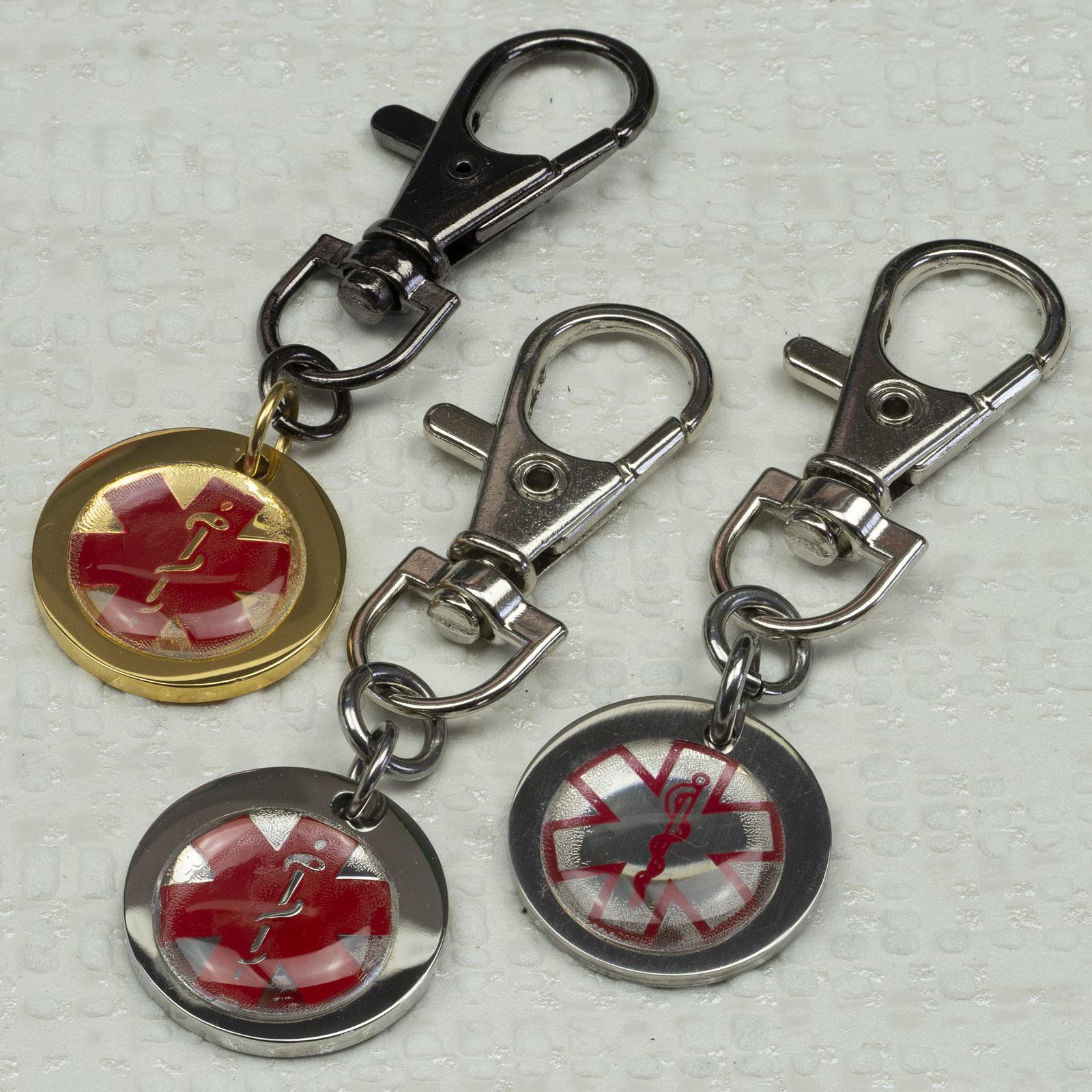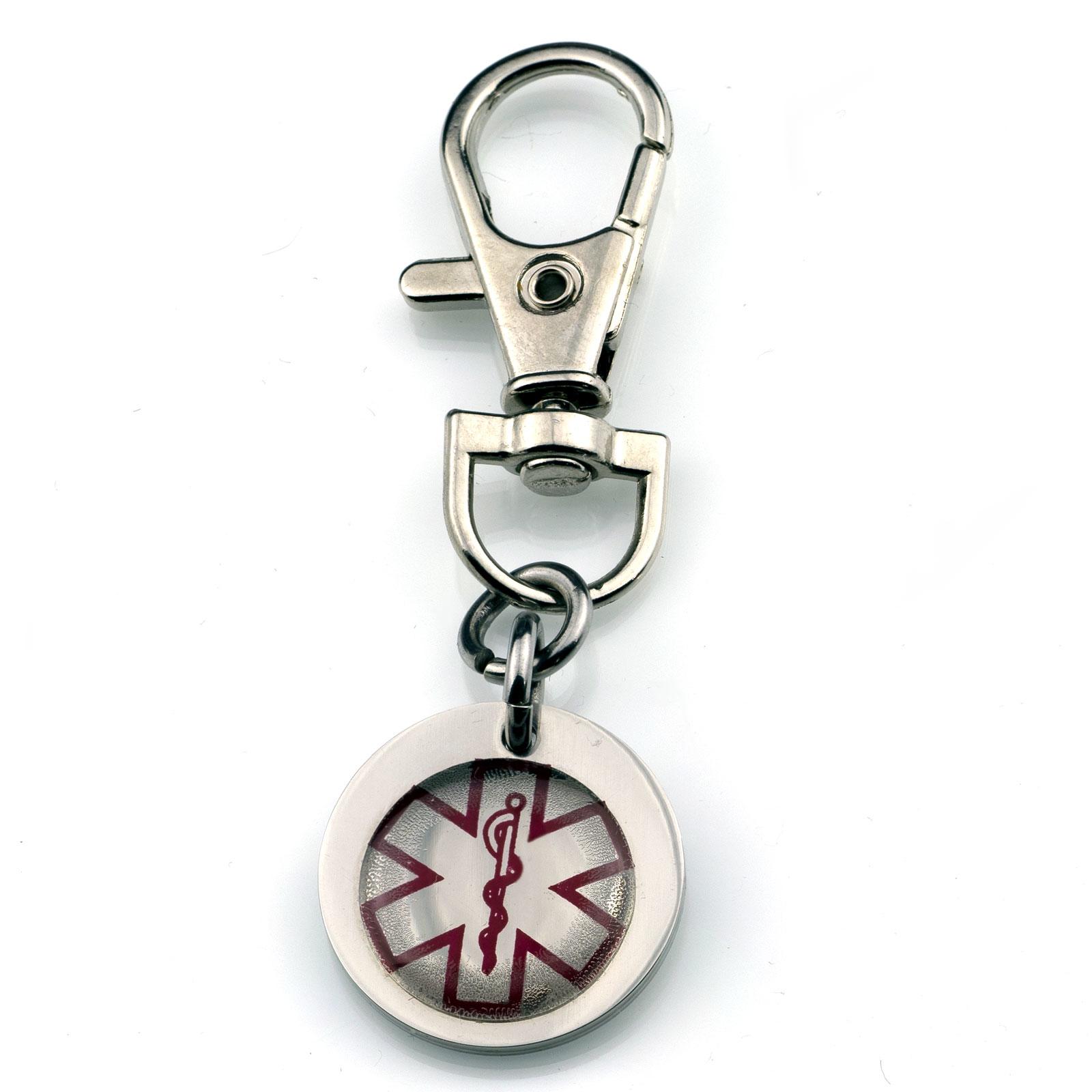 A choice of three 20mm stainless steel circular Medical Alert Pendants on a Keyring which can be engraved with up to 30 Characters of your choosing.All text will be capitalized and engraved in the Helvetica Font.It is essential that you check all spelling as we will be following your exact instructions.
$13.35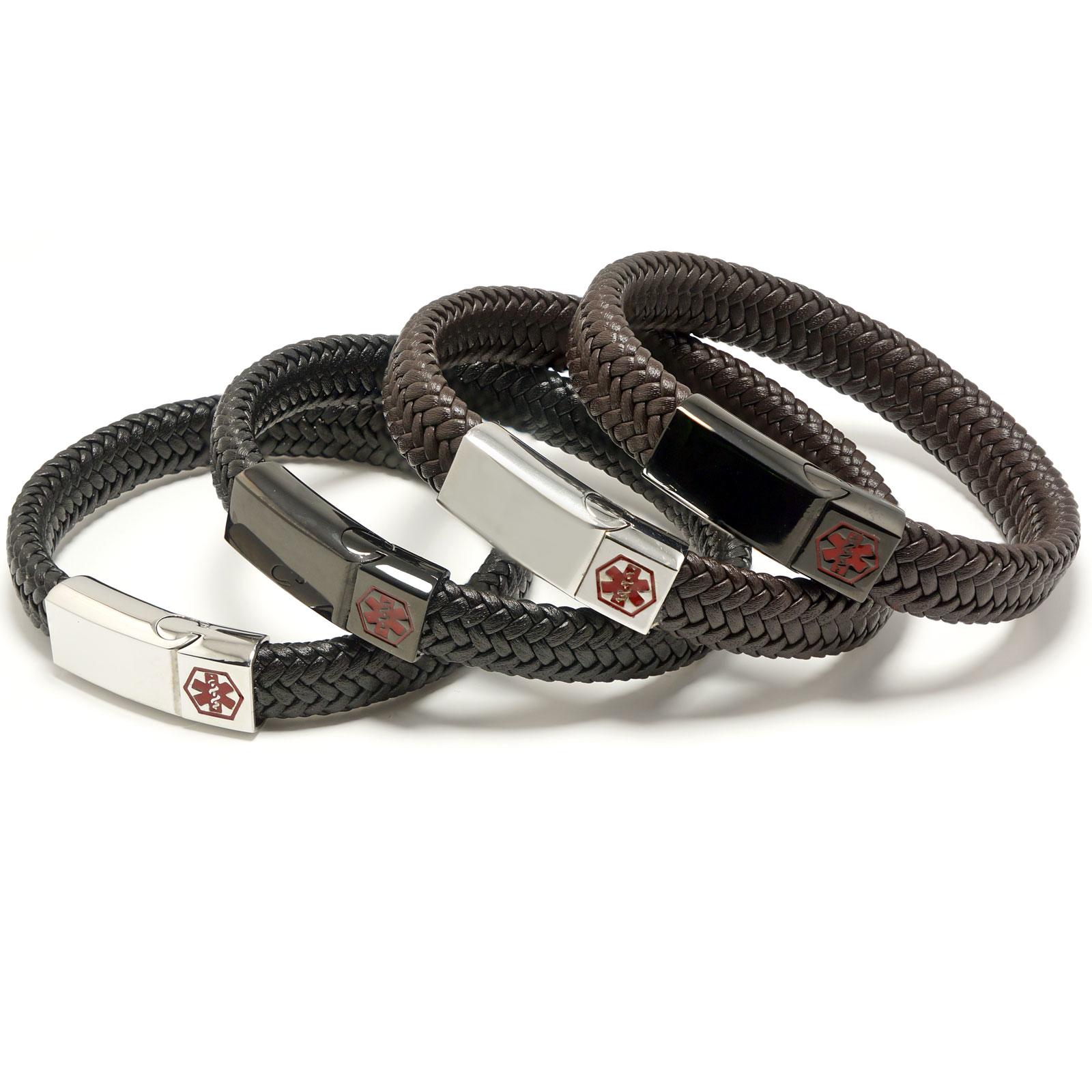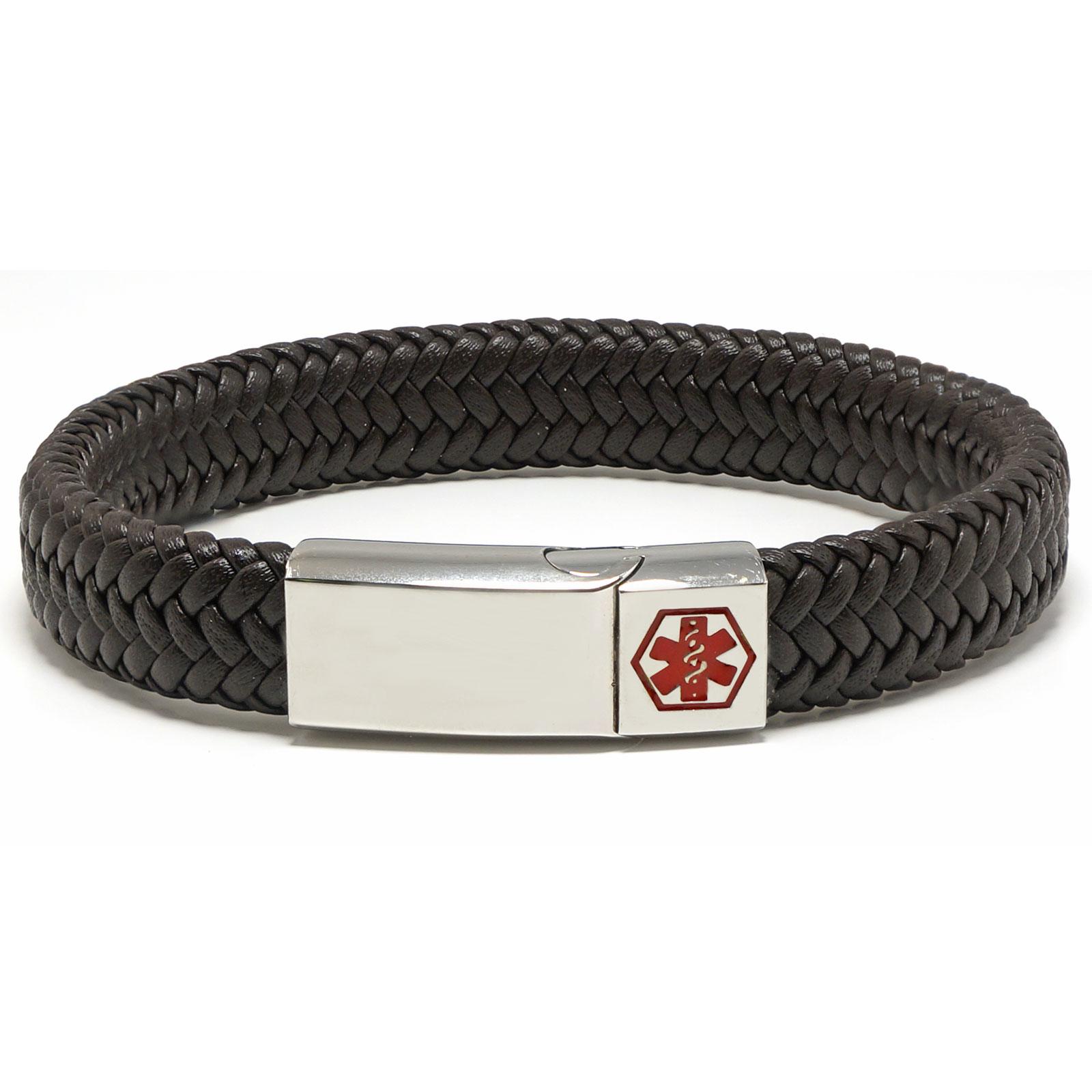 A Unisex Medical Alert Bracelet made from Leather and Stainless Steel with Personalisation. Made from soft Braided leather but durable. The medical alert Clasp is stainless steel and can be custom engraved on both front and back in traditional Diamond Drag Engraving, not black lasered. Available in 4 Colors and from sizes 16cm to 24cm.
$40.01