Wide Braided Leather Medical Alert ID Bracelet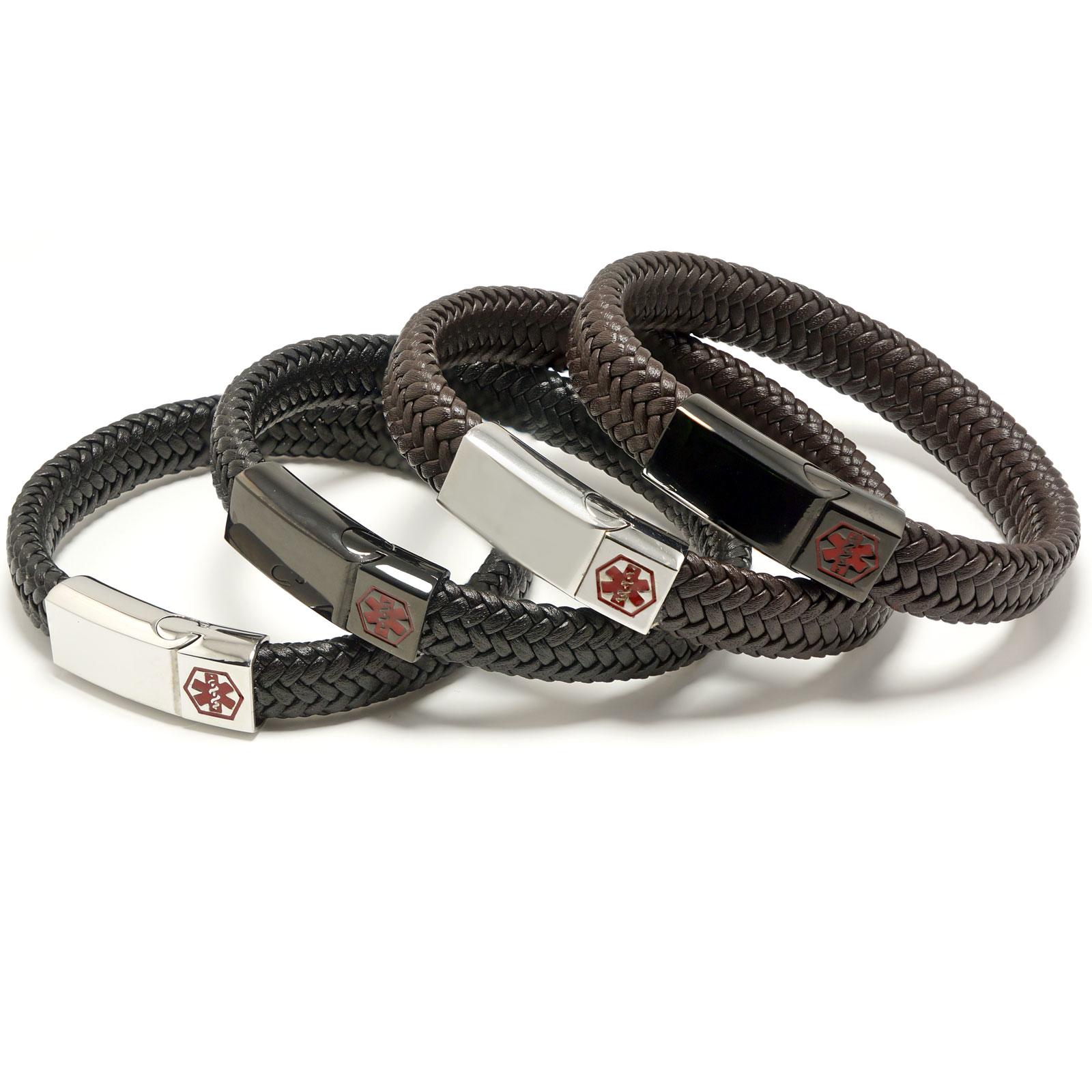 Wide Braided Leather Medical Alert ID Bracelet
A Unisex Medical Alert Bracelet made from Leather and Stainless Steel with Personalisation. Made from soft Braided leather but durable. The medical alert Clasp is stainless steel and can be custom engraved on both front and back in traditional Diamond Drag Engraving, not black lasered. Available in 4 Colors and from sizes 16cm to 24cm.
There are no reviews for this product.
The details
★PRODUCT INFORMATION
MEDIC BRACELET: Engrave-able AESCULAPIAN SNAKE & STAFF ( No Wallet card is supplied )
BRACELET LENGTH: see above
COLORS: Black, Brown
CLASP: Magnetic Steel Clasp
WEIGHT: from 30g upwards
MATERIAL: Leather
PACKAGING: Supplied in a Gift Bag
DELIVERY & RETURNS
Learn how to edit the text in this section by looking at your theme's notes section.
Leave a review