Sterling Silver 2mm Spiga Chains with E-Coat.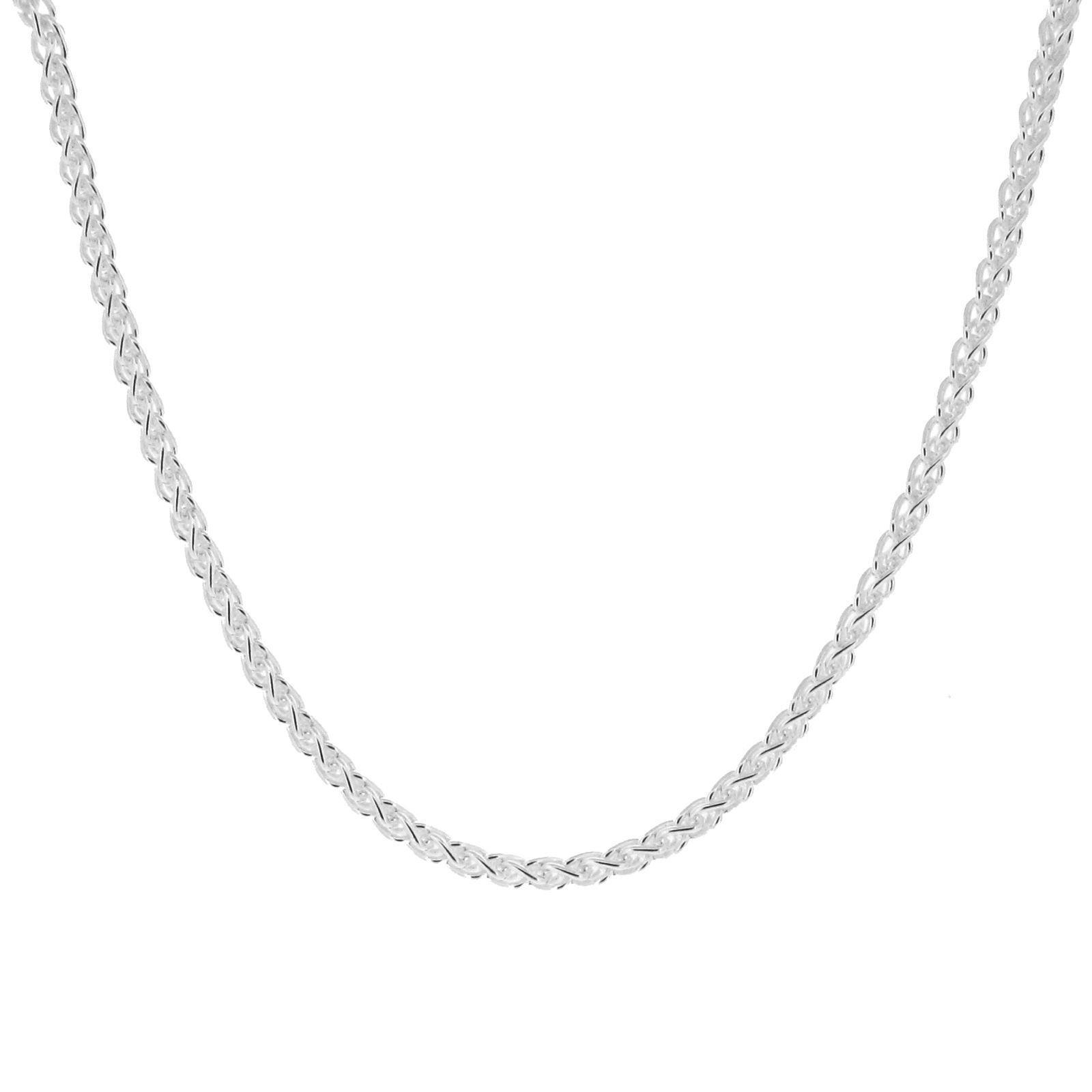 Sterling Silver 2mm Spiga Chains with E-Coat.
925 Sterling Silver Italian made 2MM Spiga Chain with Lobster Clasp and E-Coat
Delicate and Stylish, this superb quality lightweight chain looks great on it's own or with a Pendant, and is available in small sizes for Wrists, Ankles and Children. 
**E-Coat. This is no ordinary SPIGA Chain. It is protected with an organic lacquer, covering every nook and cranny with an even and consistent protective coat keeping your chain nice and shiny while helping it resist tarnish. Expertly manufactured to our specification in Italy. 
NOW STOCKING EXTENDED SIZES UP TO 40"
There are no reviews for this product.
The details
CHAIN TYPE: SPIGA Chain
CHAIN LENGTH: 6" to 40" inches
WEIGHT: 1.67g to 12g depending on length.
CHAIN WIDTH: 2mm
METAL: 925 Sterling Solid Silver ( 925 Stamped )
MANUFACTURED: Italy
PACKAGING: Supplied in a Basic Gift Bag
DELIVERY & RETURNS
Learn how to edit the text in this section by looking at your theme's notes section.
Leave a review