9ct Gold Plated 1.8mm Curb Chain with E-Coat.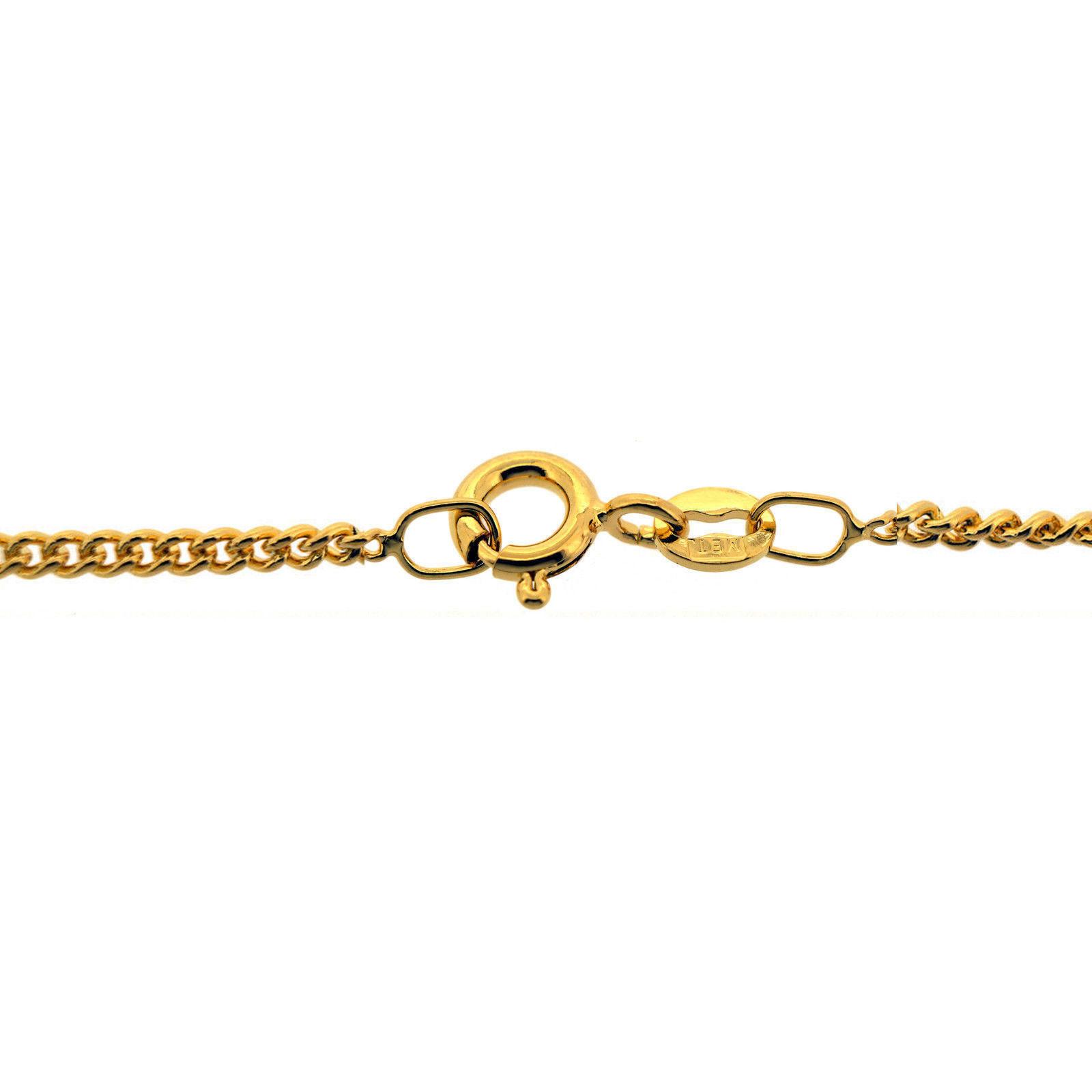 9ct Gold Plated 1.8mm Curb Chain with E-Coat.
Italian craftsmanship at its finest! These Organically E-coated** 9ct Gold Plated 1.8mm 14 16 18 20 22 24 26 28 30 32 34 36 38 40 INCH Curb Chains are crafted with precision in Vicenza. Every inch is silky smooth. Every facet is luminously polished. Every detail is flawless. This is what Italian production is all about! The feel of these chains is truly luxurious. They decadently drape themselves on your neck like silvery silk. These Chains are perfect for pendants, and can also be worn alone.
**E-Coat. This is no ordinary 9ct Gold Plated Chain. It is protected with an organic lacquer, covering every nook and cranny with an even and consistent protective coat keeping your chain nice and shiny while helping it resist tarnish.
E-Coat is extremely hard wearing and will resist UV Breakdown. It will keep your chain looking good for a lot longer than a non E-Coated Gold Plated Chain.
NOW STOCKING EXTENDED SIZES UP TO 40"
There are no reviews for this product.
The details
CHAIN TYPE: 9ct Gold Plated Curb Chain on Brass with E-Coat ( Nickel Free )
CHAIN LENGTH: 14" to 40" inches
WEIGHT: 1.7g to 4.2g depending on length.
CHAIN WIDTH: 1.8mm
MANUFACTURED: Italy
PACKAGING: Supplied in a Basic Gift Bag
DELIVERY & RETURNS
Learn how to edit the text in this section by looking at your theme's notes section.
Leave a review